BAND LINEUP
Main Stage: 1:00-1:45pm
Slip Twister
School of Rock State: 1:50-2:10pm
SOR/Noelle Buehrer
Main Stage: 2:15-3:00pm
The Future
School of Rock State: 3:05-3:25pm
The Locals
Main Stage: 3:30-4:15pm
Walter's Wheelhouse
School of Rock State: 4:20-4:40pm
SOR/Paige Gielen
Main Stage: 4:45-6:00pm
Collective Unconscious
School of Rock State: 6:05-6:25pm
Honey Bees
Main Stage: 6:30-8:00pm
Killer Vees with The Killer Choir
& Special Guests The Beagles
ABOUT THE BANDS
Jeff, Tommy and Matt Vee, national music scene veterans and sons and nephew respectively of the legendary Bobby Vee, join forces with their family and friends as The KILLER VEES to celebrate timeless music classics from a wide variety of eras. Known as the "rhythm section to the stars" The KILLER VEES have toured and performed with a virtual who's who in the music business: Chuck Berry, Roy Orbison, Paul McCartney, Little Richard, Jerry Lee Lewis and Ronnie Wood just to name a few.
For more than 20 years, this highly entertaining variety trio has been captivating audiences with their uncanny ability to get people involved, get the party started & keep the dance floor packed all night long. Slip Twister is sure to make your event memorable with a diverse catalog of songs ready to entertain – anyone, anytime, anywhere...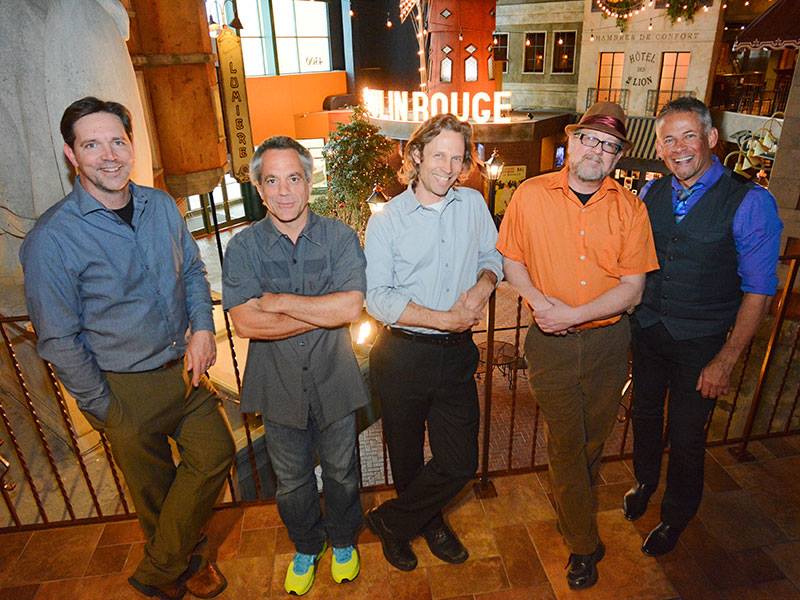 Formed in 2000 to support leader Jeff Engholm's solo CD, since then CU has performed around the area doing sold out shows of The Beatles Abbey Road, The Beach Boys Pet Sounds, Simon & Garfunkel's Bridge Over Troubled Water, CSNY's Deja Vu and more.
Walter's Wheelhouse formed in 2012 to play music with a groove that you'll know...Sheryl Crow, Santana, Pat Benatar, Meghan Trainor, Jack Johnson, even Guns 'N Roses and some Prince. The band: Janelle Kendall on lead vocals and acoustic guitar, Dan Witte on lead guitar and vocals, Alex Kendall on percussion and vocals, John Kirchner on bass and vocals, and Stephanie Swearingen on keyboards, fiddle, and vocals.